1111 Singles' Day Feast
Tuesday, November 1st, 2016
Celebrate Chinese Singles' Day in consumerist style with the The 1111 Singles' Day Feast. This festival is celebrated widely among young Chinese, and this year we're participating. East meets West with a turn up of mandarin luxury and Mott St punch. The crown jewel of the feast is our Painted Hills Rib Eye, a super unctuous and flavorful, wonderfully marbled… [READ MORE]
[READ MORE]
Holiday Parties
Tuesday, October 18th, 2016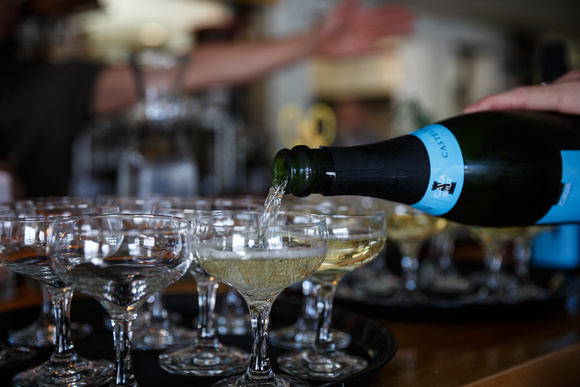 Celebrate a hard year's work with an epic celebration at Mott St! We're perfectly suited for all your holiday festivities. From an intimate dinner party over cocktails and Stuffed Cabbage for your leadership team, to renting out the entire restaurant for your sales staff, we can make your one-of-a-kind events a breeze to plan. For dates and… [READ MORE]
[READ MORE]
Drink Up, It's Riesling Week!
Tuesday, October 18th, 2016
Time to party like it's 1997! It's Riesling week at Mott St. Since we've opened three years ago, Riesling has been an all-around staff favorite (especially Nate's!) To commemorate our love for this splendid grape, we are offering a riesling flight for $28, which features four German Rieslings. Enjoy 2oz sips from: J.B. Becker Wallufer Riesling Trocken,… [READ MORE]
[READ MORE]
#GoCubbies
Tuesday, October 18th, 2016
Just a few more weeks left to show support to our favorite Chicago team and players (Arrieta or Bryant anyone?). Come catch the live game on our patio on upcoming Thursdays, Fridays and Saturdays until the season ends. And don't fret, we'll make sure to keep it nice and toasty with our patio warmers on… [READ MORE]
[READ MORE]
Got Smoke?
Friday, October 7th, 2016
Each season the bar team gathers together to collude on what cocktails should make the upcoming cocktail list. While our summer season focused on garnishes like blueberries soaked in homemade "yum" juice aka Bitter Truth EXR, this fall our cocktail creations just catapulted to another level and we're pairing drinks with garnishes like singed mulberry… [READ MORE]
[READ MORE]